"Flora" litter is 4 weeks old! Time flies! They moved from into their larger interactive pen. This is set up so they have more exposure to daily activities without overwhelming them. From this pen they can continue their potty training, then at 6 weeks they will start learn to use the doggy door during the day to potty outside in a secure, covered potty area.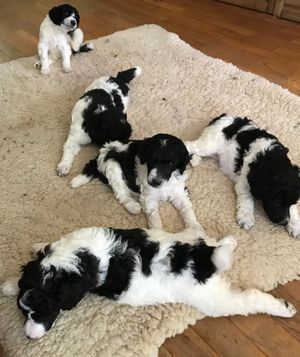 Running around is so exhausting!
Back: Magnolia
Center Left to Right: Hickory, Cedar, Juniper
Front: Mimosa
Here are individual pictures. We had a short window of nice weather so everyone didn't finish getting feet shaved prior to pictures.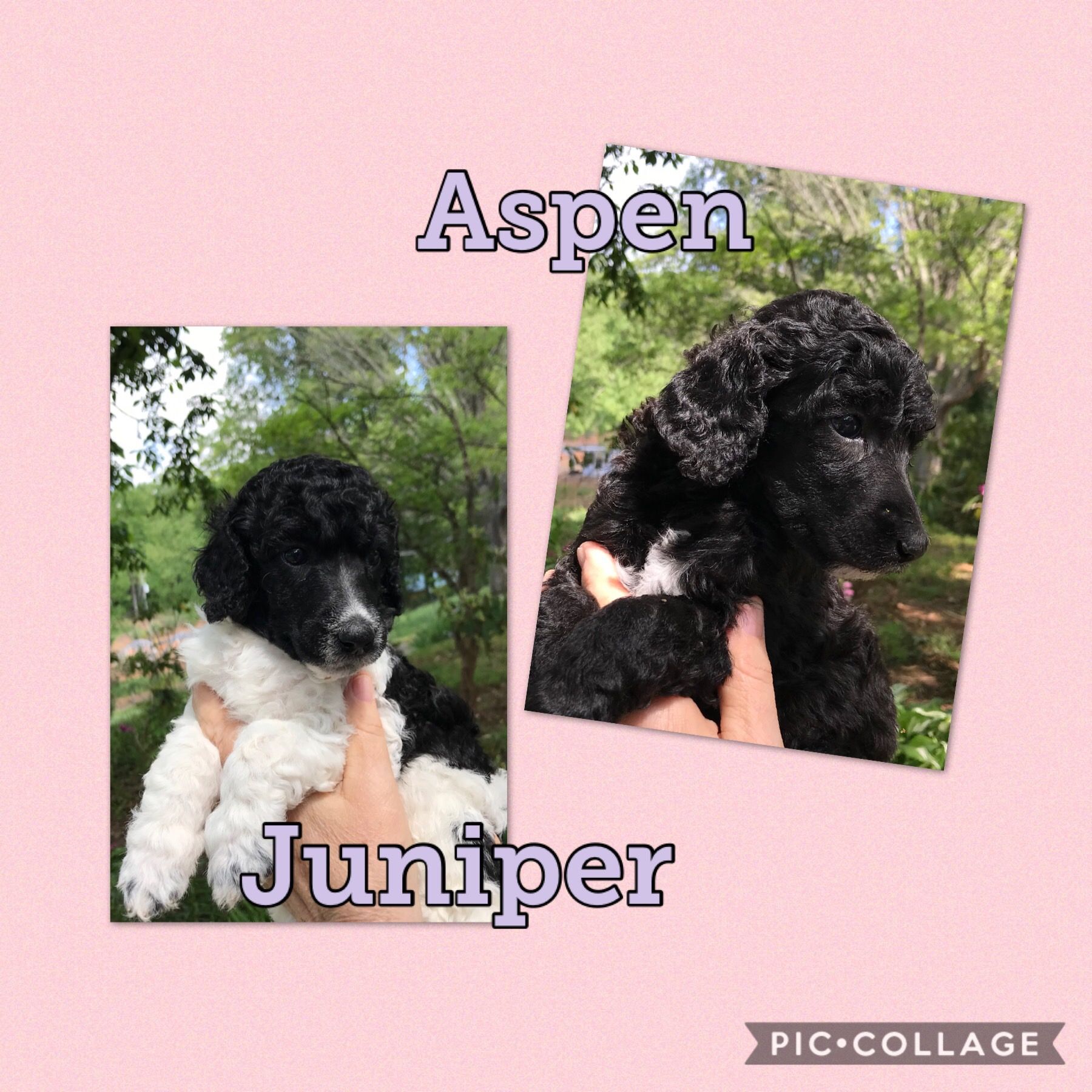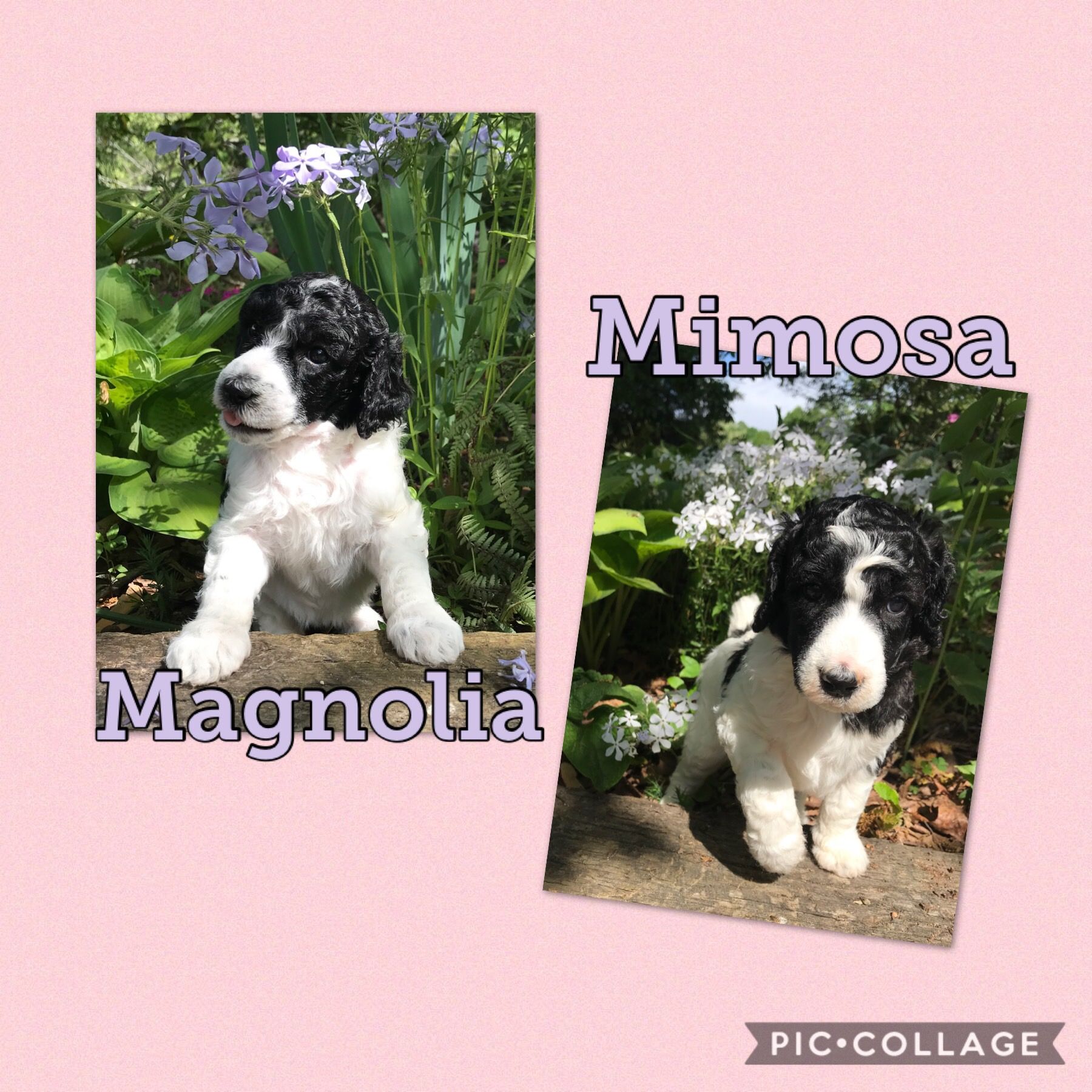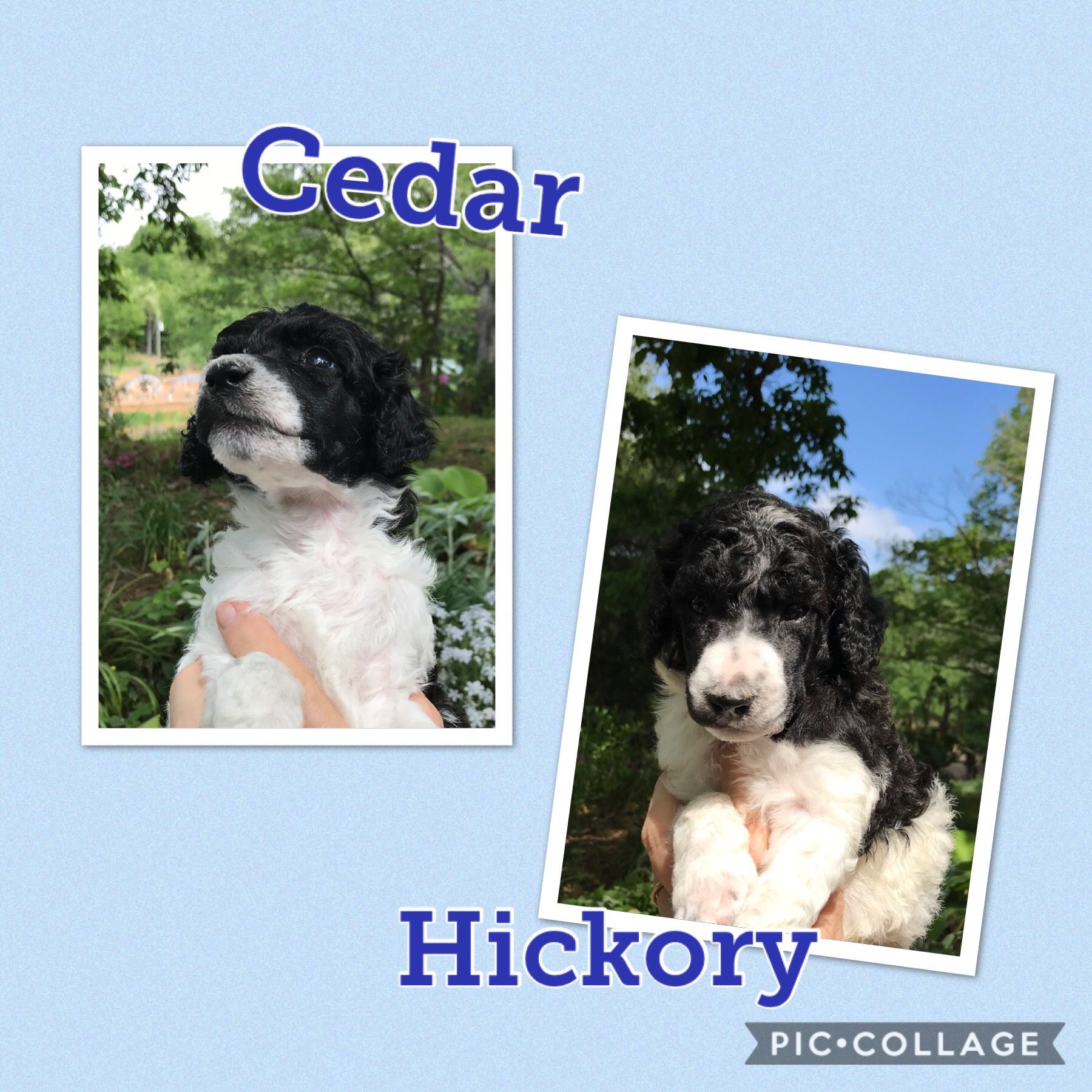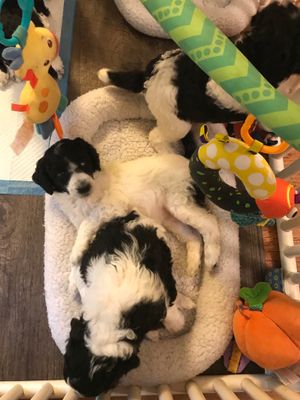 Magnolia says "Watch were you step, Hickory!"