Puppies are now 8 weeks old! This is our first miniature poodle litter and have been so much fun. They are all very outgoing little guys. 
Puppy Pick-ups start next week, so this may be the last update until all puppies have settled into their new homes. 
The weather was not in our favor on Saturday for stacked pictures, so we hope to get those soon and will update again.
---
"Fiona"
Black Female (Staying at Tintlet)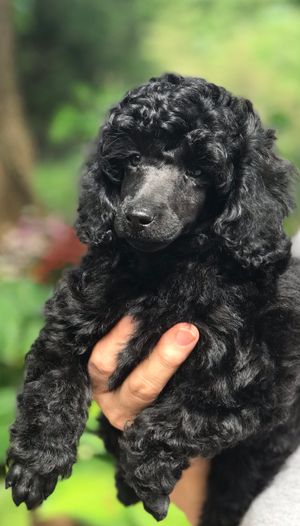 "Molly"
Black Female (reserved)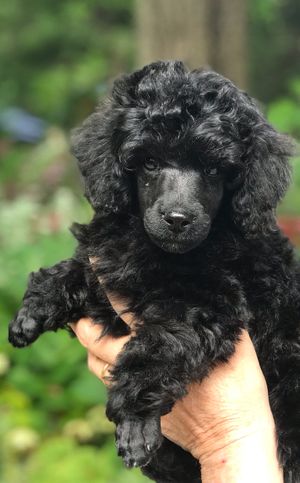 "Guinness"
Black Male (Reserved)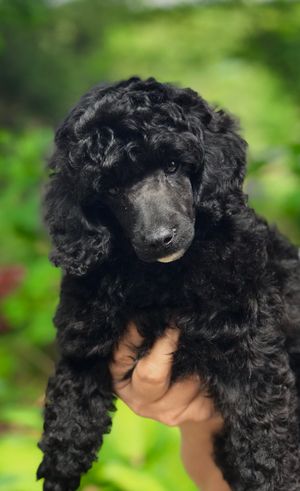 "Stout"
Black & White Male (Reserved)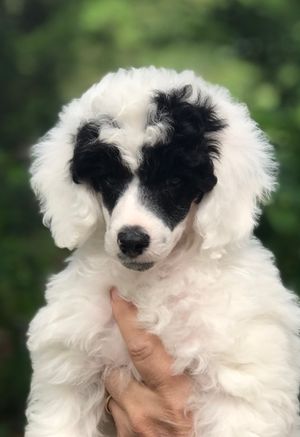 "Shamrock"
Black & White Male (Reserved)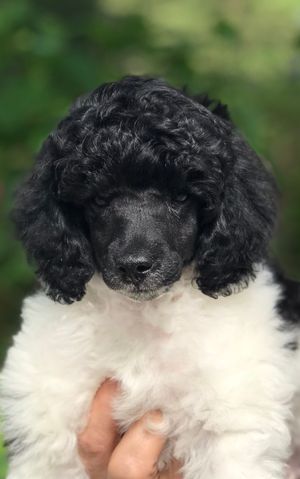 "Clover"
Black & White Female (Staying at Tintlet)